Posted by Fishbone Knives on 24th May 2017
Shop All Blue Fox Lures

HERE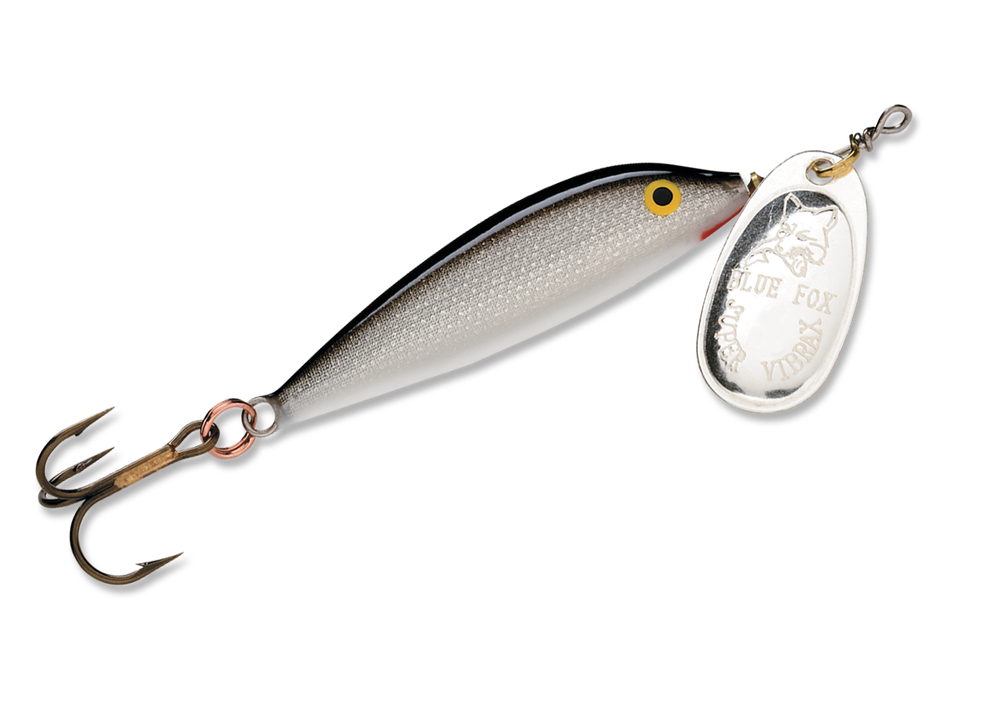 Tight minnow action with inline spinner flash. The tight minnow action of the balsa wood body combined with the enticing flash of an inline spinner makes this a very effective combination. Throw out the Minnow Spin for a classic minnow profile and tight action that drive fish crazy. If you like to consistently catch fish, tie on any one of these Blue Fox fishing spinners and hang on.
Vibrax exceeds all others in quality, durability and its ability to consistently catch fish. Legendary Blue Fox quality is apparent in the flaw-free plating, fine tolerances, super sharp hooks and life-like dressings. The Classic Vibrax gets a tasty candyback! Colored bell is accented with metallic flecks. Blade is tipped in matching color, while blade back is finished with transparent, fluorescent coordinating color. Flaw-free silver plating, fine tolerances and super-sharp hooks are long-standing features of this low frequency emitting patented two-part body spinner.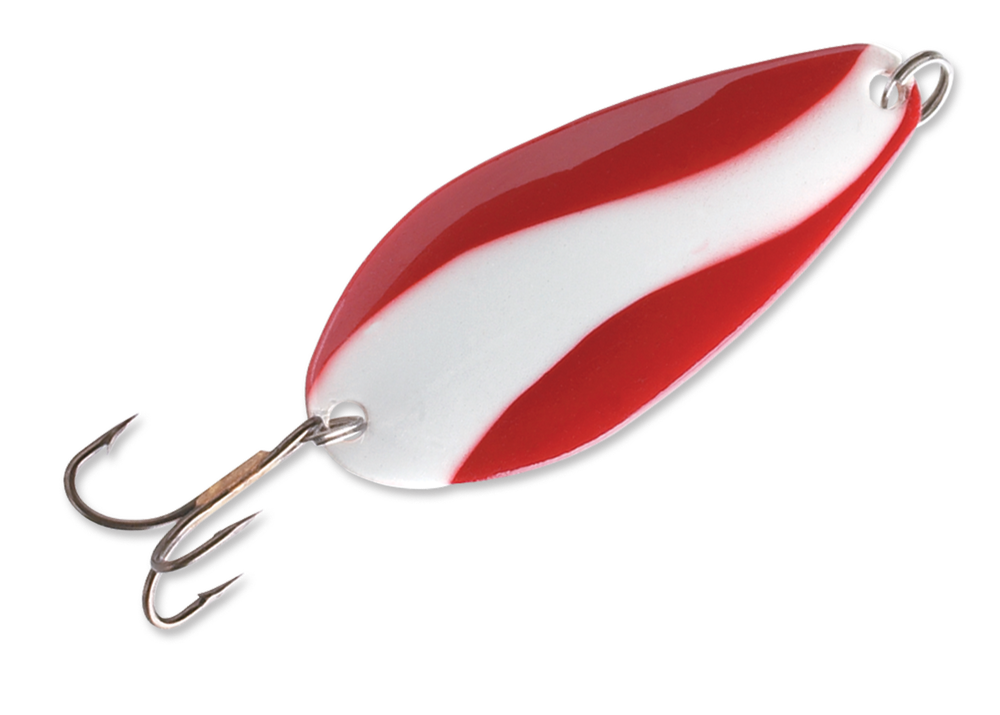 Tried and true spoons with proven patterns. Blue Fox is proud of it's heritage. And that heritage lies in spoons. These time-honored fish catchers have long been the favorite throughout the world for consistent success when fishing all species. Celebrated as precious metal in Alaska, Blue Fox spoons are the anglers choice whether casting or trolling. Often copied, never duplicated, Blue Fox spoons like the Pixee and classic Tear Drop set the standard by which others are measured.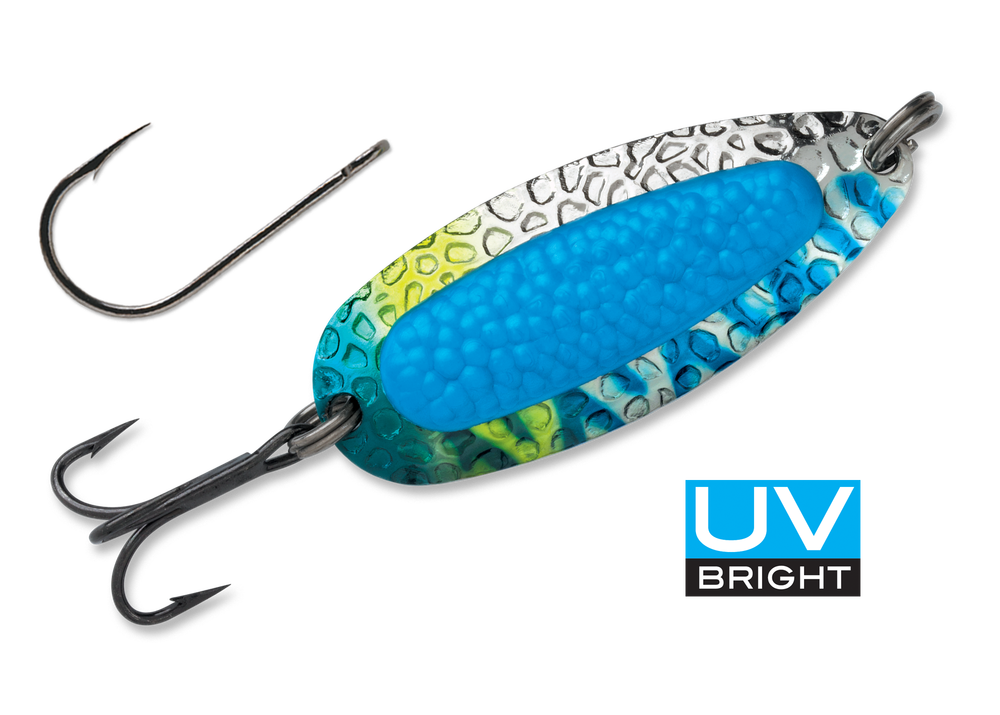 The Pixee Spoon features heavy construction that permits incredibly long casts and deep retrieves even in fast moving water. Egg sac insert adds natural element that drives fish wild. Plated brass with a hammered finish reflects more light increasing flash. Finished with premium VMC black nickel hook. Each spoon includes a matched siwash hook. Considered Precious Metal in Alaska.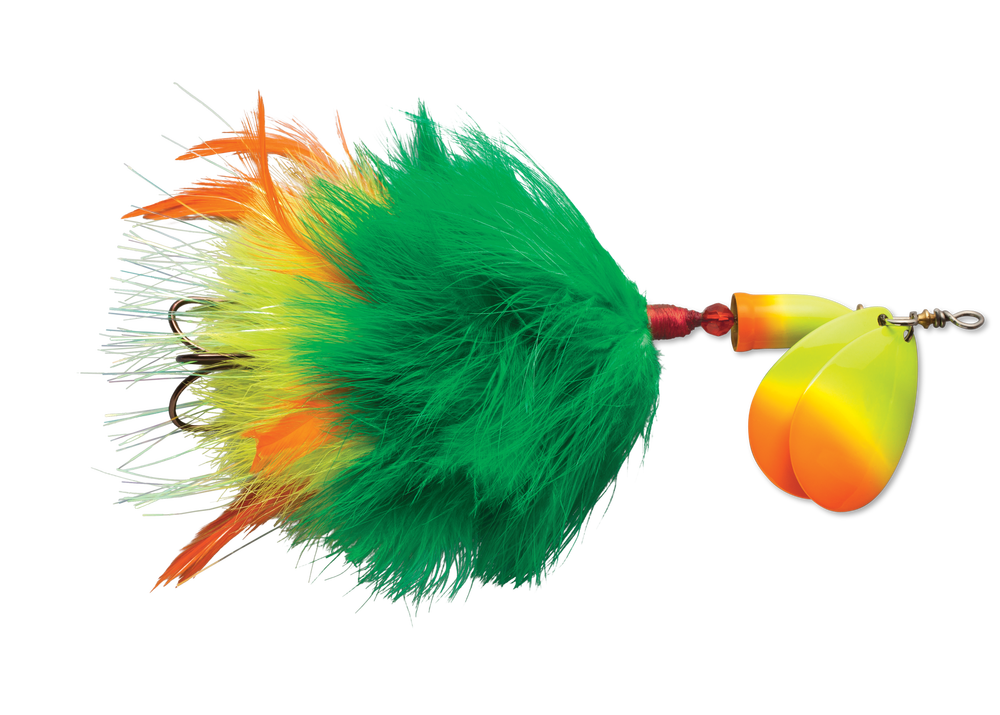 Tandem blades combined with Marabou, Hackle & Flashabou fibers create an undulating action that makes the bait come alive. The size 8's small sleek design is rigged with one hook is great for burning over shallow cover. The two treble hook size 10 has a larger profile body which emulates mature bait mid-season on.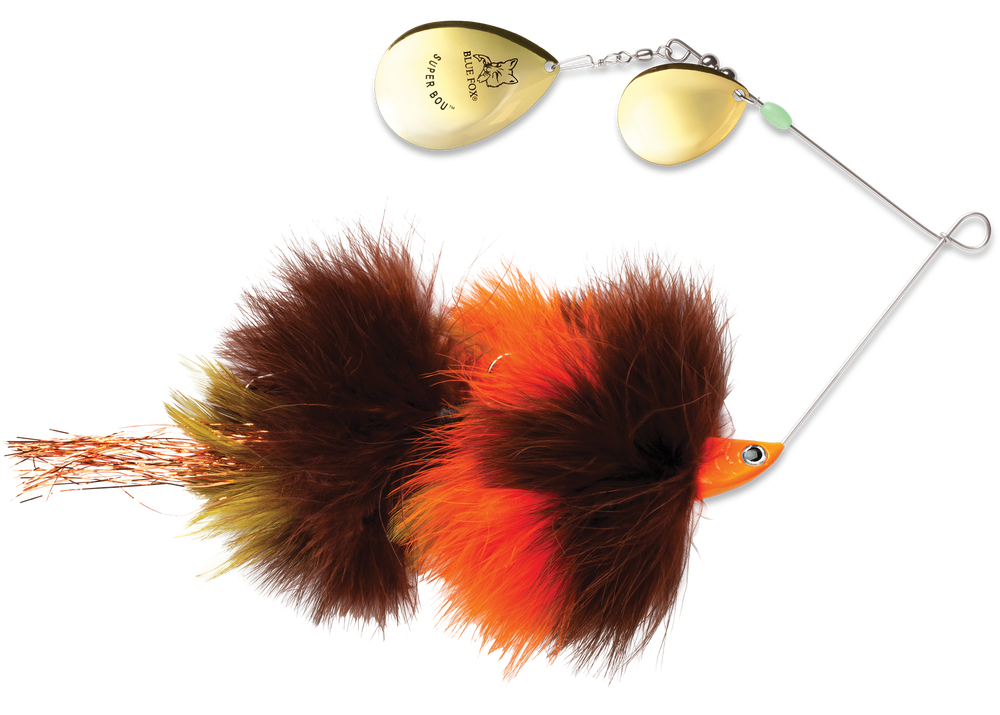 Twin Colorado blades combined with Marabou, Hackle & Flashabou fibers creates a hard thumping action with high vibration and flash. The large profile emulates mature bait, sure to attract a trophy catch.
Shop All Blue Fox Lures

HERE